23/09/2022,
Posted in&nbspBetting News |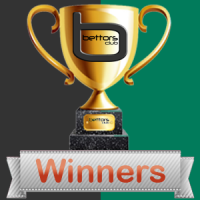 Here are the Tipster Competition Winners for 08-2022 for the Active Tipster Competitions.
First of all we want to congratulate our winners in all the competitions.
Second of all, we have found a user that has multiple accounts. In the Tipster Competition Rules it clearly says: * Tipsters must have only one account (exception to this rule: 2xr second account – started on 03.08.2020)
After a comment left by the tipster highyield, that we have users with multiple accounts, we have started to pay more attention to this problem. And weirdly we have found that actually highyield had other accounts: numaodds, uzipredicts and pureblitz
Our advice for all is to play fair, because in the end you will get caught and you will not win after adding predictions.
NEW for 2022! Support bettors.club by opening a bet365 account through us and we will double the bet365 prize with Real Money! Check out bet365 Extra Tipster Competition (200€ Bet Credits + 200€ Real Money) and start winning Extra! IMPORTANT for bet365 Tipster Competition: In order to receive any prize (bet365+Skrill), tipster must have a funded and active bet365 account. Tipsters that give a fake bet365 account will not receive any prize (including other competitions) and prizes will be lost for that month unfortunately.
The prizes will be rewarded this month like always with a possible delay from bet365. We would kindly ask you to send an e-mail confirmation after you receive a prize. Or you can leave a comment down here.
Down below we have the screenshots with all the competitions standings and winners.
---
bettors.club 300 Tipster Competition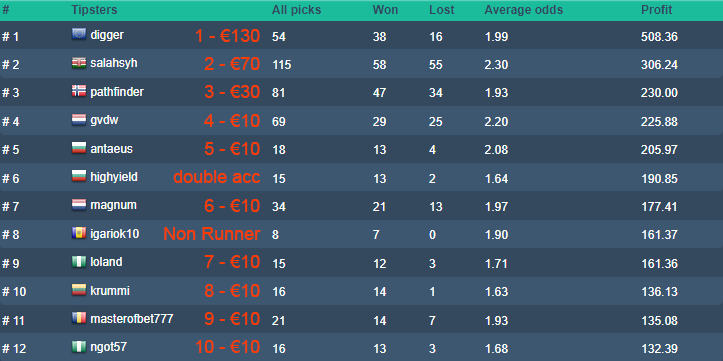 ---
bet365 Extra Tipster Competition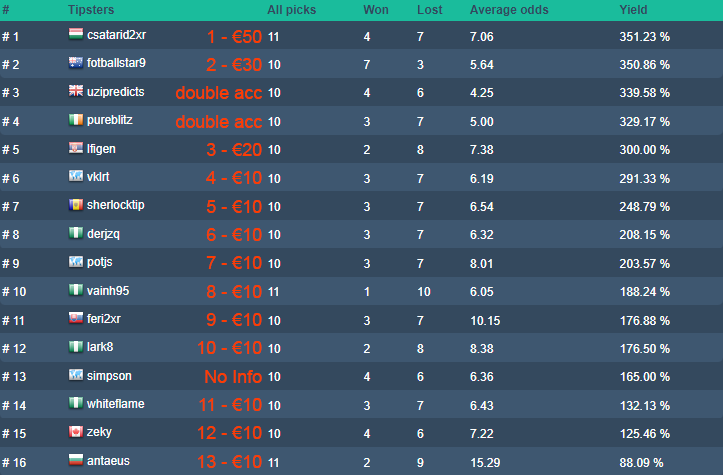 ---
Neteller Pro Tipster Competition (by Profit and min Hit Rate 70%)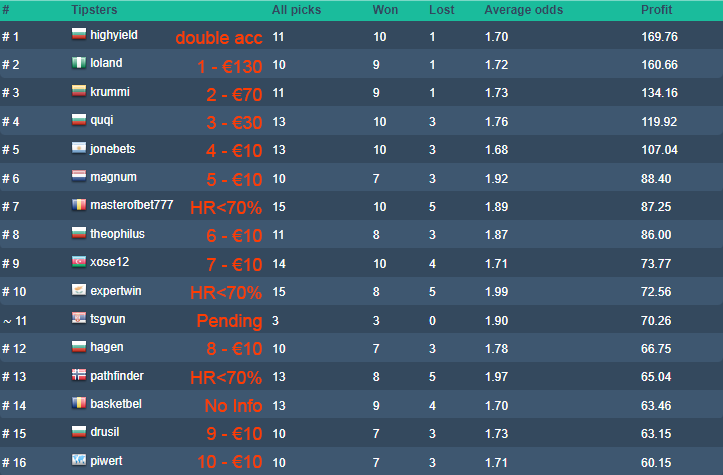 ---
Easy Skrill Tipster Competition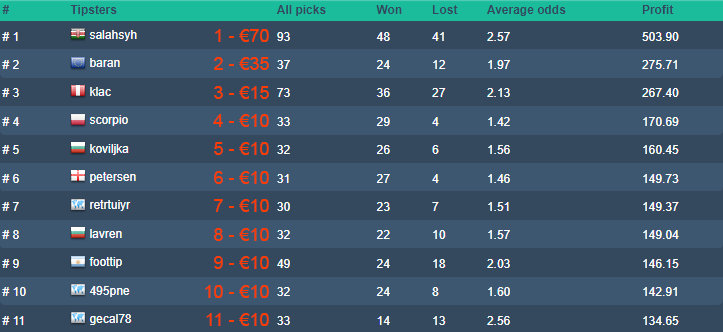 ---
Good luck to everyone next month!